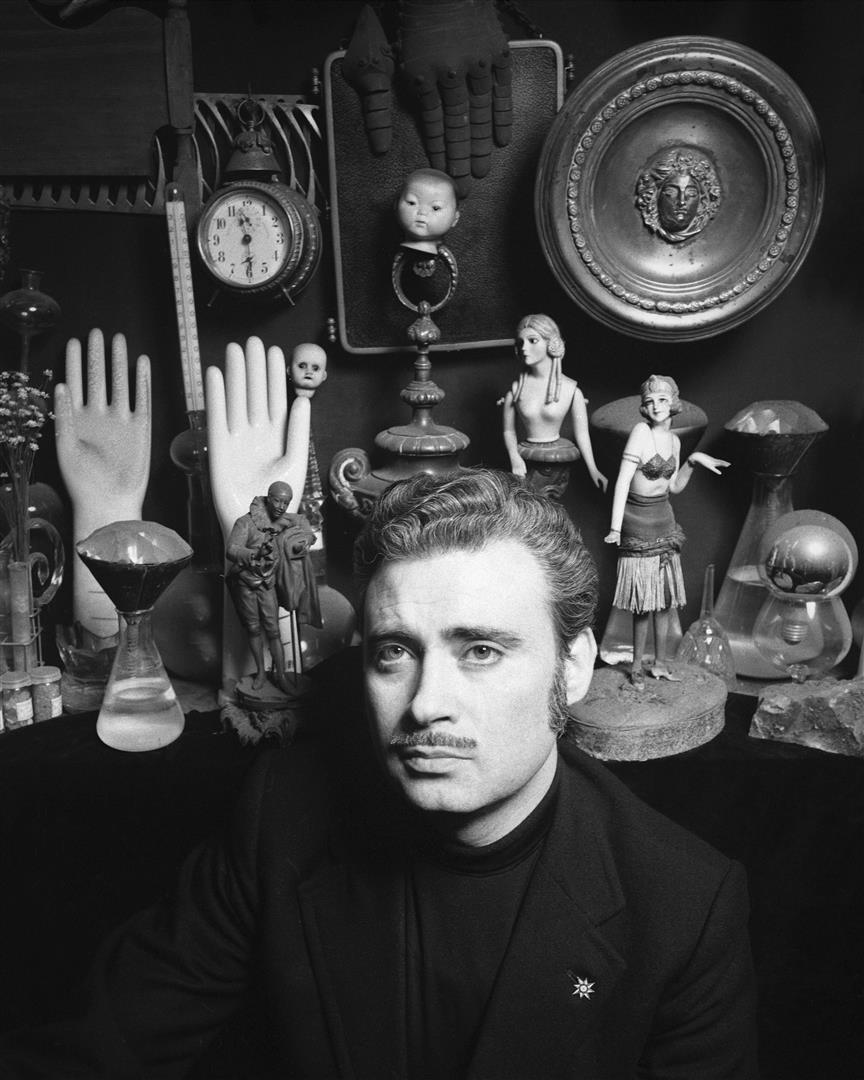 Eugeni Forcano
Emotions, feelings, realities and dreams
Eugeni Forcano (Barcelona, 1926) is, without any doubt, one of the most important photographers in our country in the second half of the 20th century. Although he "became a professional photographer at the age of 34", the truth is that his vocation came very early, when he stopped to contemplate the storefront that the photographer Manuel Paratge had in Prat de la Riba street, in Canet de Mar, or when, with a family camera, he took his first photographs of some school friends. His interest in photography led him to set up his own photography studio in Canet and to become a member of the Agrupaciò Fotogràfica de Catalunya in 1949.
The beginning of Eugeni Forcano's professional career was marked by the weekly magazine Destino and its owner Josep Vergès. In 1960 he began to work at Destino doing covers and reports as a permanent collaborator. His success is almost immediate. He was soon offered work for other publishers such as Seix y Barral Publicidad, Editorial Aymà, Revista Don and also as an advertisement photographer. With Editorial Destino he publishes the books Barcelona (with 500 photographs and texts by Carles Soldevila) and Festa Major (texts by Josep Maria Espinàs). In his photographs of this period we find a combination of social criticism, tenderness, compassion, but also vitality and a remarkable sense of humor.
Thanks to his mastery on photographic technique and his personal qualities, intelligence, sensitivity, patience and an enormous capacity for work he was able to "catch life on the fly".
In 1962 he was part of the group of photographers invited by the General Commissariat of French Tourism to travel to Paris (along with Cualladó, Cantero, Gómez, Basté, Colom, Cubaró, Masats, Maspons, Miserachs and Ontañón) and that will be used for the collective exhibition "Eleven photographers in Paris" which was presented in Paris, Madrid and Barcelona.
In 1967 he made a report to Josep Pla on the occasion of his 70th birthday, which had a great repercussion and was later published in volume 45 of the Obra Completa de Josep Pla and in two monographic books "Josep Pla visto por Eugeni Forcano" (Editorial Ausa, 1996) and "A la sombra seductora de Josep Pla" (Editorial Polígrafa, 1997). Pla felt great admiration for Eugeni Forcano's photographs because his photographs were used to illustrate Josep Pla's article "Passeig per Banyoles en dia de mercat": "In these photographs there is one thing that impresses me vividly, and is that that just by looking at them for a moment one can guess with great accuracy the dialogues that people establish". His work as an advertising photographer led him to color photography. He collaborated in multiple campaigns: Pulligan, Belcor, Warren's, Myrurgia, Delpire (Paris), DuPont (Switzerland)... The Roldós Agency commissioned him the photographs of Freixenet cava . His fashion photographs for Tilsa (Textil Industrial Leonesa S.A.) in 1968 are particularly interesting and provocative, integrating his attractive models in rural environments, mining galleries or next to the columns of the Cathedral of León.
But Forcano's creativity had no limits and he also dared with surrealism. Probably Eugeni Forcano's most original work is the development of a new way of creating images "provoking chance through light". As Rosario M. Rochina wrote in the Noticiero Universal: "This is not just another achievement in Eugeni Forcano's revolutionary work, but an important conquest of photography in general. We are in a position to affirm that nothing similar has yet been produced on an international level".
As expected, Eugeni Forcano's exhaustive and brilliant career has been rewarded with a great number of recognitions. City of Barcelona Award for black and white photography (1963) and color (1976), Gold Medal (1970) and the extraordinary trophy Placa de Oro (1974) of the Agrupació Fotogràfica de Catalunya, FIAP Artist (International Federation of Photographic Art) (Bern, 1978), until reaching the Creu de Sant Jordi of the Generalitat de Catalunya (2012) and the National Photography Award of the Ministry of Culture (2012). An exceptional career of an even more exceptional person: Eugeni Forcano i Andreu.
Josep Guindo, Josep Maria Forcano